Residential Interior Painting in Sherwood Oregon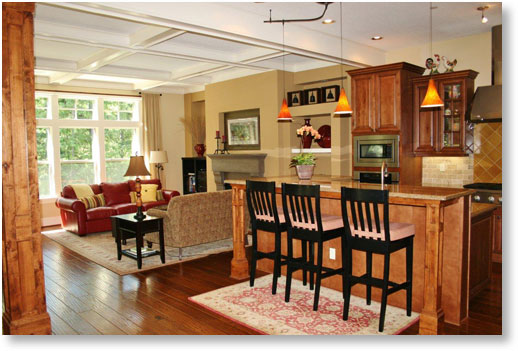 For interior painting in Sherwood look no further than the experienced craftsmen at Tualatin Valley Painting, Inc. As your Sherwood interior painters. No matter the size of your interior painting needs, an interior painted by our highly skilled and professional painters will help you transform your home or business into a place that reflects your personality and style.
Painting the interior of your Sherwood home or place of business is the quickest, most versatile and cost-effective way to boost and refresh your home's or business's appearance.
To insure your Sherwood interior painting project is finished beautifully and remains that way for years to come, please contact Tualatin Valley Painting today to get a modern look and increase your property's value with a fresh coat of paint.
Our Sherwood Interior Painting Services Include:
Interior Painting
Cabinet Painting
Woodwork and Door Painting
Cabinet Refinishing
Fire Restoration Painting
Water Damage Painting
Commercial Painting
Ceiling Painting
Office Painting
House Painting
Eco-Friendly Painting Company.
Stair Railing Fine Finish
If your wanting to hire a professional painting contractor, please call 503-579-8201 or Request an Estimate.
Why choose Tualatin Valley Painting as your Sherwood Painting Contractor?
By hiring Tualatin Valley Painting as your painting contractor, you are selecting a well known and highly respected full service painting company that has sucessfully painted in Sherwood and the surrounding metro area since 1990. Our skilled painters take great pride in providing finely crafted painted surfaces and absolute customer satisfaction. As your Sherwood painting contractor, we understand we are invited guests in your home or business. Therefore, we conduct ourselves as unobtrusively as possible, all the while respecting and protecting your family or employee's and their personal belongings. Most importantly, our people are trustworthy, honest and respectful.
We Provide Exterior Painting in the Following Cities:
Aurora, OR
,
Beaverton, OR
,
Canby, OR
,
Clackamas, OR
,
Dundee, OR
,
Hillsboro, OR
,
Lake Oswego, OR
,
Milwaukie, OR
,
Newberg, OR
,
Sherwood, OR
,
Tigard, OR
,
Tualatin, OR
,
West Linn, OR
,
Wilsonville, OR